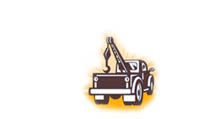 Serving GTA cities and areas below:
Toronto, Brampton, Mississaga, Ajax, Aurora, Burlington, Markham, Newmarket, Aurora, Oakville, Vaughan, Whitby,Oshawa, Richmond Hil, Pickering, Clarington, Regional Municipality of York, Regional Municipality of Durham, Thornhill, Greater Toronto Area,Regional Municipality of Peel, King, Halton hills, Whitchurch-Stouffville, Uxbridge, Skugog, East Gwillimbury, Georgina,Brick, Maple,Buttonville, Unionville, Sutton, Barrie, Innisfil.

Car Scrapper, Ontario, CAN. Est. 2006 @copyright 2012 All Rights Reserved &nbsp Tel: 647-504-4896

"I just wanted to thank you all for taking my eyesore of a vehicle out of my driveway! Car is gone. Everything went very well. Good service. Driver was great and very helpful." Jerry M.
FAQ: Frequently Asked Questions about Scrap Car Removal.
Q. What can I do with my old junker when it breaks down and cannot be repaired?
Call us for a free tow to the scrap yard at 647-504-4TOW (4869)

Q. Will it cost me anything?
Scrap car removal is free in most major North American cities for complete vehicles. If your vehicle is stripped of major parts, such as the engine or transmission, it may not qualify for free removal.

Q. Can I get cash for my old car even it isn't running or is unsafe?
In major metropolitan areas, such as Toronto, scrap car removers will pay cash for your old vehicle in any condition, providing the price of scrap metal is high. The price paid varies from $25 to $75 depending on the size of your car/truck and the city you are in and the price being paid by the junk yard which buys scrap cars by the ton from the tow truck drivers.

Q. What happens to my car after it is towed away?
Your car is towed to a local metal recycling facility which will drain the fluids, remove the tires, strip off non-ferrous metals such as the radiator and other aluminum or copper parts and then crush or shred the vehicle in preparation to ship it. In many cases the metal is shipped overseas where it is used to build new vehicles, electronics, or other types industrial developments.